THIS IS AZEEZA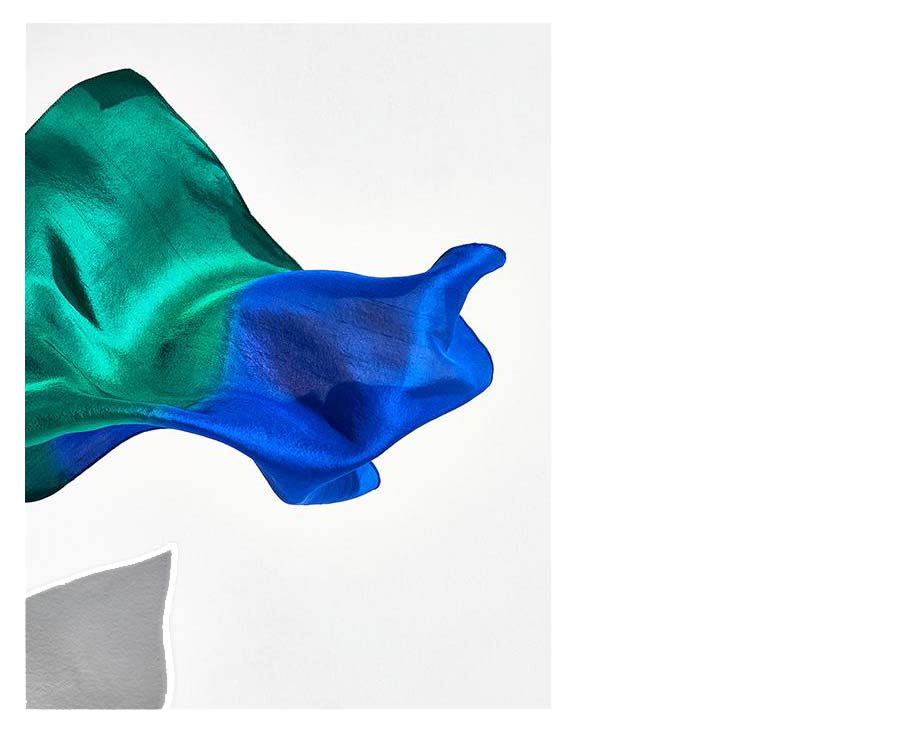 HAND DYED COLOR IS OUR DNA. PURE SILK FABRICATION INSPIRED BY MOVEMENT AND FEMININITY.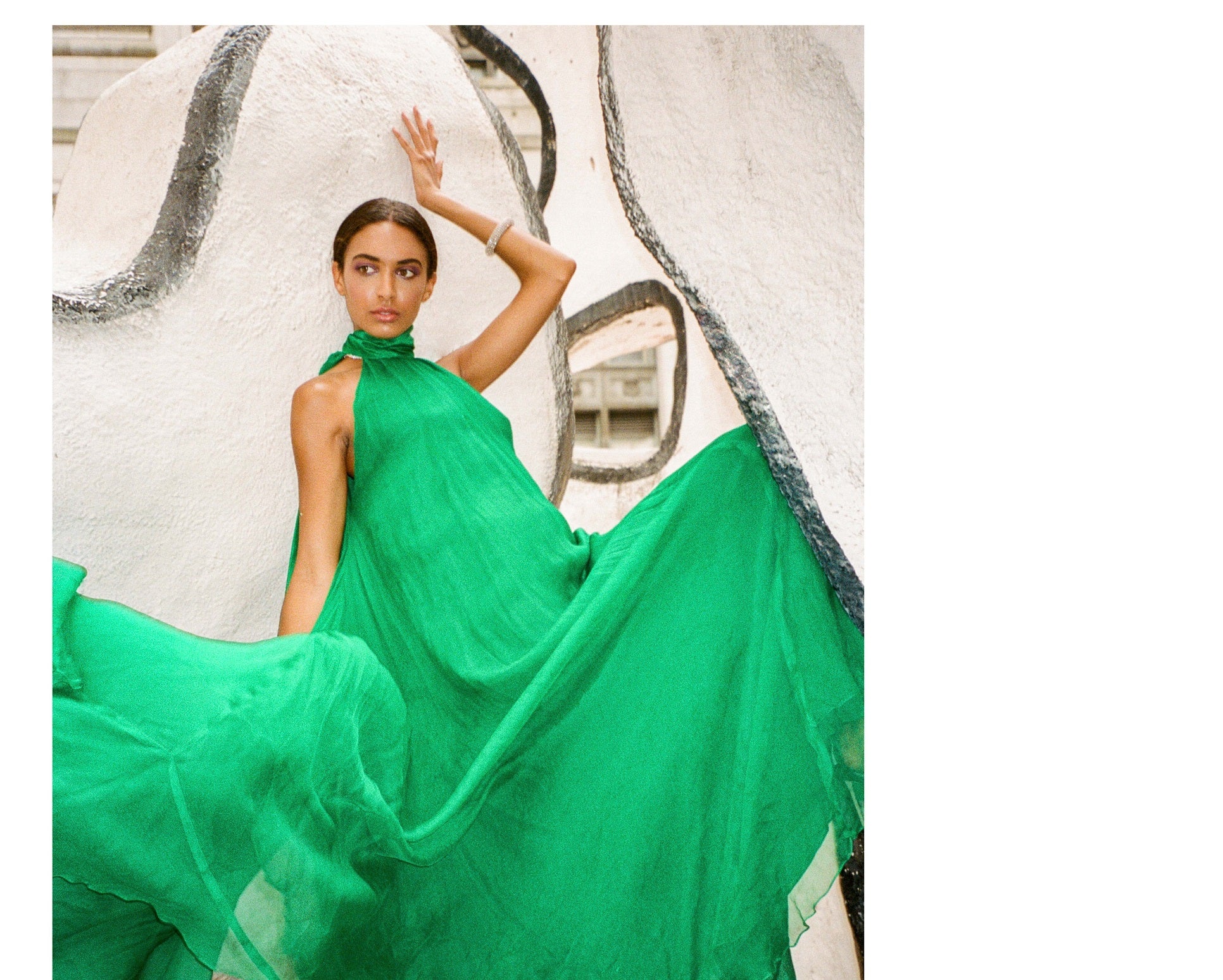 MODERN, WEARABLE PIECES BLEND INNOVATION AND ELEGANCE FOR A TIMELESS FASHION MOMENT.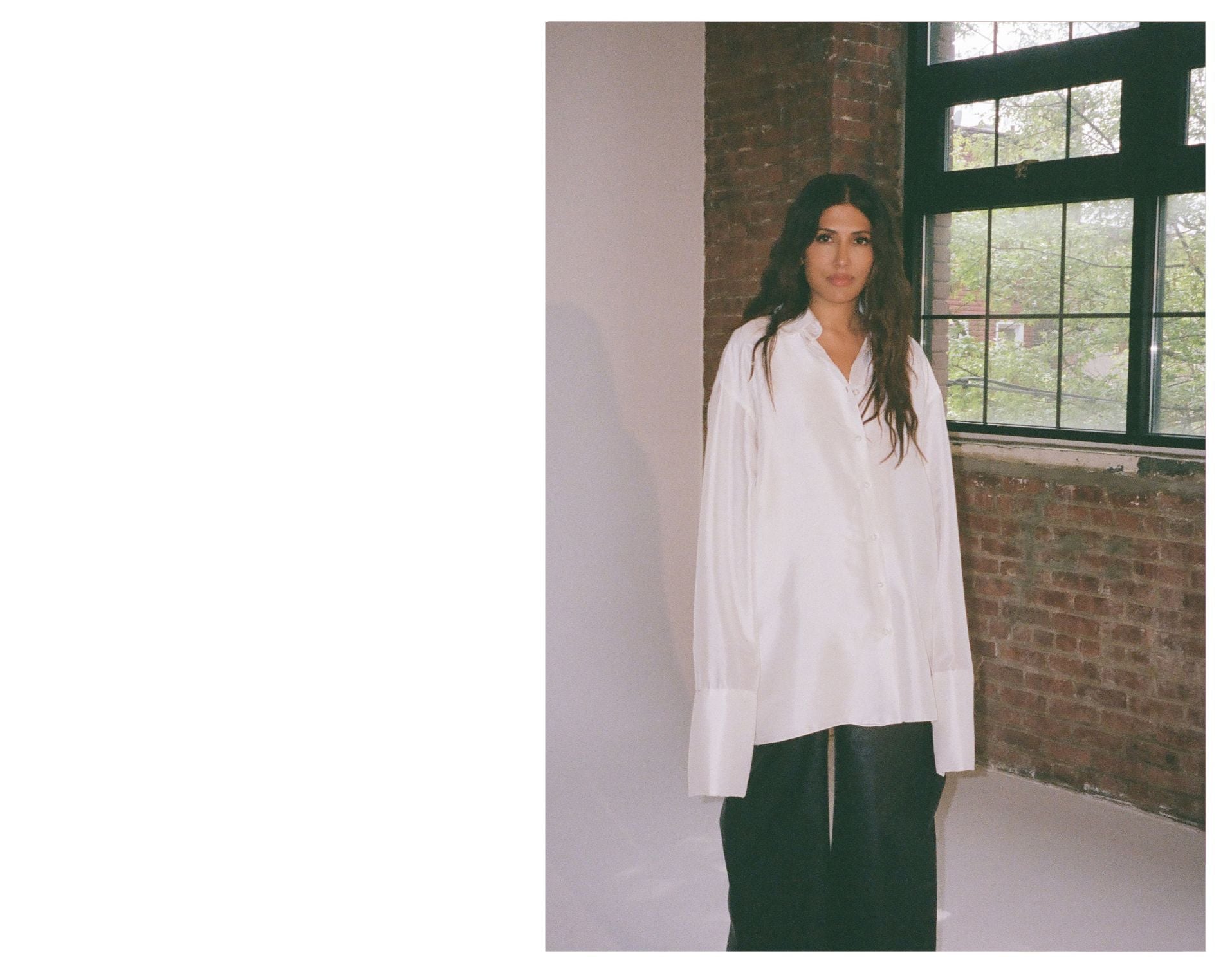 MEET AZEEZA
The Azeeza brand was founded on the tenet of empowering confidence and the desire to make women look, and ultimately feel, their best. The brand's identifiable aesthetic includes pure silks in potent, hand-dyed fabric and ultra-feminine yet modern silhouettes. Azeeza pieces have a unique value to them that is represented in our ethical sourcing, size inclusivity, and meticulous design process.
Beyond designing collections, Azeeza finds fulfillment in shedding light on the diverse Chicago creative community on a local and global scale. CB2, Nike, and Jimmy Choo sit amongst her ever-growing roster of collaborative partners. She has an ongoing partnership with Nike that debuted in 2017 and has seen several new installments since its inception; it commenced once again this spring with a global Air Max Day campaign. The brand also launched a homeware and interior design partnership with CB2 in 2022, which continues to be a top-selling collection.
Since the brand's inception, Azeeza pieces have been worn by some of the most iconic women of our time, including Barbra Streisand, Beyoncé, Jennifer Lopez, Sarah Jessica Parker, Hailey Bieber, Chiara Ferragni, Elaine Welteroth, and many more. Notably, Azeeza also designed and styled Streisand's tour wardrobe in 2019.
The brand has seen touts in top publications including Forbes as a "Top Destination", and WWD as Chicago's "It Designer", as well as features in The New York Times, Vogue, Elle, Harper's Bazaar, CNN, the Louis Vuitton Chicago City Guide, and the NY Post. Azeeza herself is a member of The Met's Costume Institute and the Chicago History Museum Costume Council.
Azeeza collections are available at the Flagship store on Chicago's Michigan Avenue and our website, and continue to be top sellers at select retailers including Saks Fifth Avenue, KITH, Revolve, Bergdorf Goodman, Elyse Walker, Shopbop, and more.